So it's official. The Canadian street date for Darker Lights (cat. no. SK2050) is Tuesday October 8, 2013.  On Tuesday October 8 Darker Lights will be released by Sparks Music and will be distributed both physically and digitally by Universal Music Canada – that's within Canada.  There will be international distribution as well  (more on that in later posts) but people outside of Canada will be able to get the album in digital or physical form from theSparks Music Store and bandcamp. Of course you will be able to stream Darker Lightson Rdio and other similar services.
It will be a great relief to finally get this baby out there for you to hear. Until then, here's another page from the lyric notebook: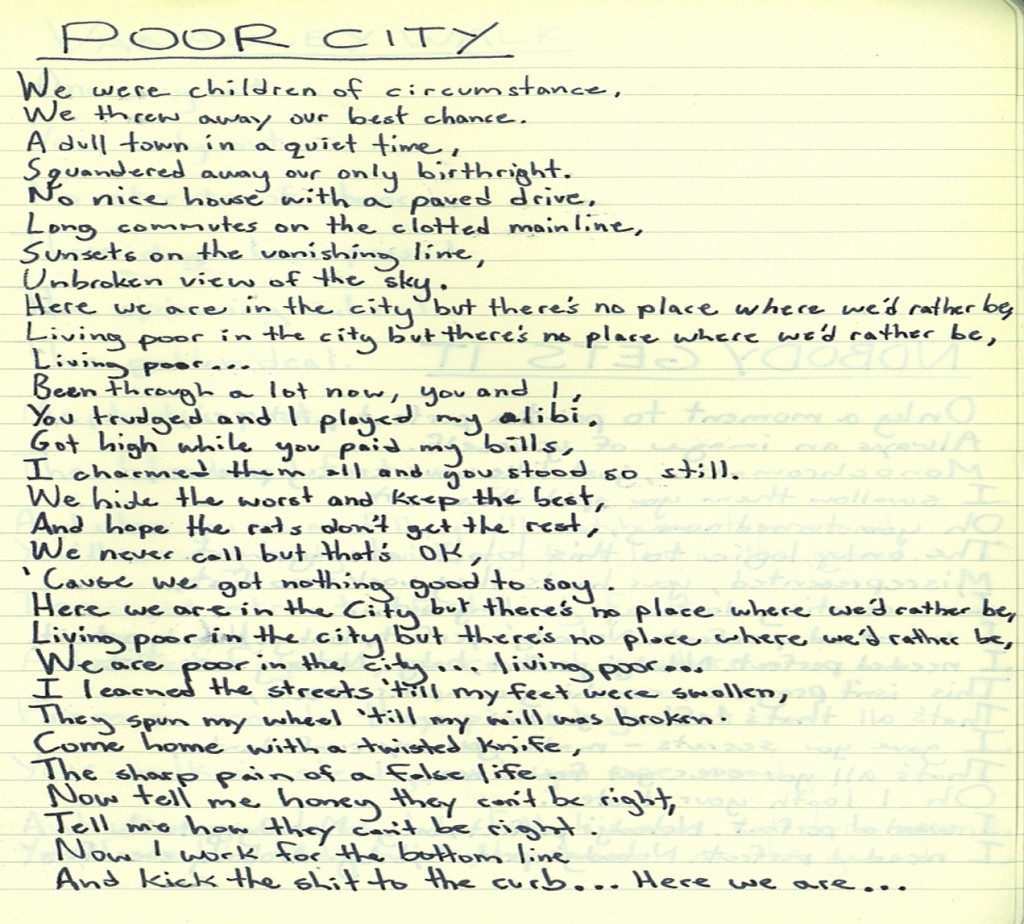 -d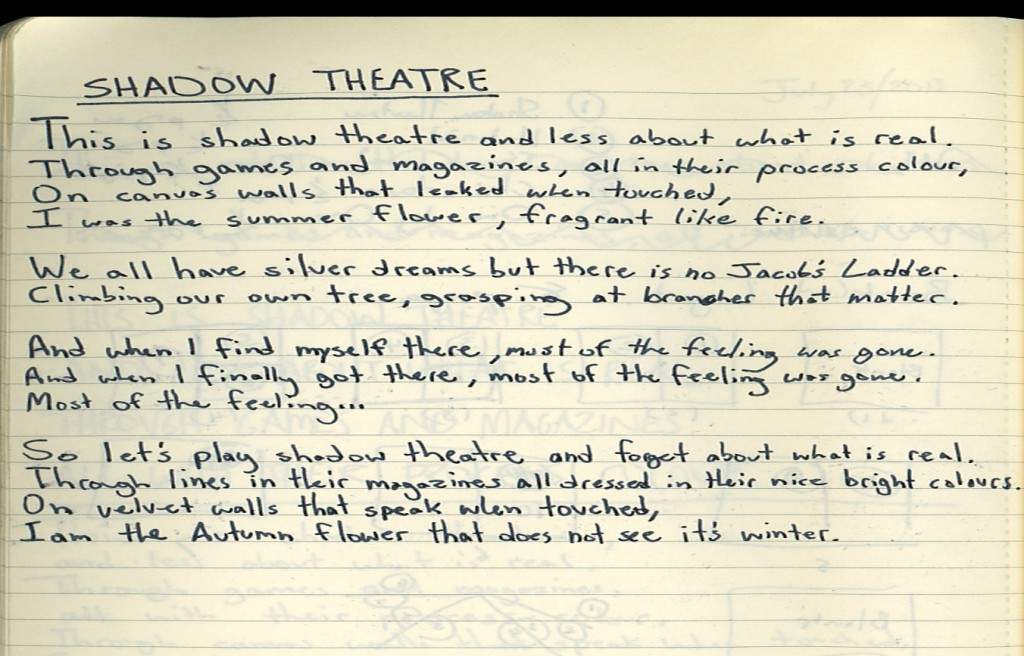 It's July 30 and we've been sitting on the final mastered and sequenced sounds of our latest album, Darker Lights since July 5th!!! Needless to say we're itching to share or at least do something over here but there's a bit process still going on.  Some of that process is too boring to mention here (i.e. talk of "focus tracks," exact release dates, mail out times and long leads, etc. etc.,) but some of it is freaking cool. For instance we are collaborating with one of the most exciting young visual artists (and talented musicians) in Canada, David Kleiser to design and illustrate our album cover.   Those of you who may have ordered our limited edition vinyl for Inferior Ghost probably received, as a bonus insert,  a print of his excellent poster for our August 28, 2012 appearance at the Legendary Horseshoe Tavern.
All these meetings over copious amounts of coffee in the well-lit offices at Sparks have been fruitful. Soon we will announce a release date (we've narrowed it down to 2 possibles) and other exciting news.
Also coming soon will be some Fall season tour dates.
Meanwhile, we'll be making a hometown appearance at the Rivoli, Saturday August 10with friends Duck Duck Goose Goose and Wild Domestic. But you know this already, don't you?  Here's the FB event. Please join!
https://www.facebook.com/events/202725856557587
Cheers,
-dean